Christophe Rocher : clarinets
Joe Fonda : doublebass
Harvey Sorgen : drums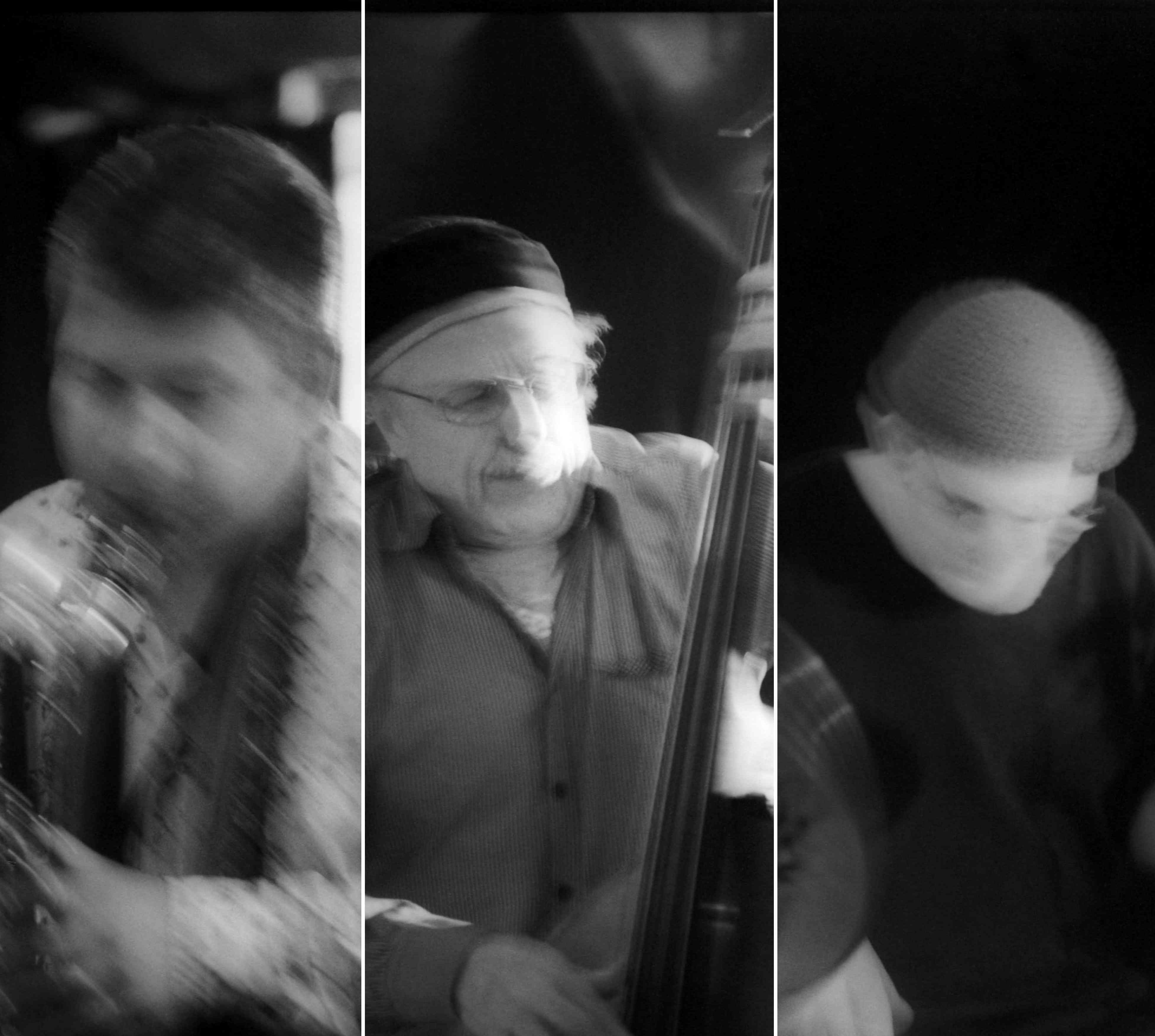 In the tradition of cross cultural exploration, the trio ""NEW ORIGIN" come together to make a clear statement of its intent. With a new recording and concerts internationally, these three "comprovisors" are truly the sum of their individual paths.
Christophe Rocher has participated in the creation of new works featuring Paul Rogers, Daunik Lazro, Hasse Poulsen, Joêlle Leandre, Bernard Lubat and many other leading artists in the contemporary European music scene. In addition, his own « Ensemble Nautilus » and his key role in « The Bridge Project » have been the subject of a highly acclaimed international tour, notably with Nicole Mitchell, Hamid Drake, Rob Mazurek.
To say that the list of important artists Joe Fonda and Harvey Sorgen have created with is impressive is an understatement. Those in the world wide community are well aware of their accomplishments over the decades. Artists such as Wadada Leo Smith, Anthony Braxton, Barry Altchul, Dave Douglas, Oliver Lake, Hot Tuna, Brenda Bufalino, Karl Berger, Ahmad Jamal and a host of others have had the good fortune to make a connection to these two.
Through many years of touring and recording, the members of this trio have left an indelible mark on the history of jazz and improvised music. Many reviews, awards, and accolades have been bestowed on each of them from the international music critics and writers. With the coming together of Rocher, Fonda, and Sorgen, the expansiveness of their output is a force to be reckoned with.
"NEW ORIGIN" will be on tour supporting their new record in USA between the 24 June and 4 July, and in Europe  between the 31 october 2019 and the 11 of november 2019.
New release (CD in 2019, Not Two Label, tribute to Perry Robinson)
—–
Links
http://christopherocher.eu/
http://joefonda.com/
http://harveysorgen.com/


—–
The guitarist Sebastien Beaumont sometimes joins them to form a lively and moving quartet.
After receiving an reward in the Lille Music Conservatory, he become a professional musician as performer, leader and composer.  He also appears on a dozen records, including two of his own composition. He is one of the founding members of the Muzzix collective.
Currently, he collaborates on projects gathering the Muzzix collective and the Dedalus ensemble : he is part of Round The World of Sounds – Moondog Madrigals and Hoketus & Slow Movement from the composers Louis Andriessen and David Lang. He also leads XBase, a new version of his old band QuartetBase, with which he is working on a new musical repertoire.