CAROL
A free trio
They collaborated and played in United-States with Butch Morris, Rob Mazurek, Jeff Parker, Jeb Bishop, Steve Coleman or Nicole Mitchell (often with the complicity of Alexandre Pierrepont), and in France with Stephane Payen, Julien Deprez, Elise Caron, Mike Ladd, Benoit Delbecq and many other…
Three musicians founders of Nautilis Ensemble form the Carol trio to create the new kind of explosive and sensitive music. Natural association after years of musical collaborations, Chrsitophe Rocher, Nicolas Pointard ans Frédéric B.Briet gather on a same vision of music, free, lively and always evoluating. The Carol trio plays with the matter of sounds and travel in unknown countries by the way of sparkling improvisations and powerful pieces which reflect the pleasure to play a contemporary jazz.
USA TOUR 2018 : from April 23 to May 10
During this tour they will try to give concerts in different shapes, to the private gig to concerts in clubs or jazz venues, even in universities of United-States.
Depending where they will be, the trio will invite musicians living in the town where they will perform to join them to play. The trio will give workshops and will animate encounters.

FRÉDÉRIC B.BRIET
Contrebasse
Fréderic Briet began his musical career in the Spiral Quartet Simon Goubert, then in Magma – Offering and Alien Quartet / Trio Christian Vander. Until 1990 he played in many formations as a sideman with musicians such as Emmanuel Bex , George Brown, Steve Grossman, Michel Graillier, Alain Jean Marie, Aldo Romano, Queen Alvim … Around 1990, he met Benoit Delbecq, Guillaume Orti, Olivier Sens, GeofroyDemasure Hubert Dupont, Gilles Coronado and Steve Argüelles and Stéphane Payen. These fundamental meetings will be responsible for the creation of the Hask Collective, and will determine the number of collaborations and projects until today. Teacher, producer, he moved to Brest in 2000 built the jazz class of the Conservatory of Brest. It is in this context that he created and directed for 10 years the Nimbus Orkestra : pedagogic orchestra who gave the chance to many students to play with professionals. Since the beginning of his musical activities, he works punctually with contemporary music ensembles and classical music orchestras because of his interest in these sets and the expressive range of the bass in these directories.
CHRISTOPHE ROCHER
Clarinets
In parallel to his engineering studies in artificial intelligence, he followed classical musical studies at the Conservatory of Clichy. He finally decides to devote his life to music, and learn many kinds of improvisation, jazz and writing music / composition with Guillaume Orti, Fabrizio Cassol (Aka Moon), Steve Coleman and others, he developed his ability on clarinet with Jacques Di Donato. Since the 90s, he is developing his own musical voice, with BernardLubas alongside or in collective such as Aerophone of Michel Doneda, or Circum. Living in Britain, he develops very strong links with the Breton musicians. He takes part on "The Bridge", French-American creations network led by AlexandrePierrepont. Christophe has created in recent years, among others, Extenz'O Trio (with Olivier Benoit and Edward Perraud), the comic-concert "Un Homme est mort", « Le Passage Secret », show with Elise Caron and Christofer Bjurström, Boreal Bee Sylvain Thevenard. He played in the Circum Grand Orchestra, a duet with Jacques Di Donato, Erwan Keravec or Daunik Lazro, and many groups of jazz and improvised music in France and abroad. I plays or played with Jeb Bishop, Rob Mazurek, Nicole Mitchell, Hamid Drake, Joe Fonda, Jeff Parker, Bernard Lubat, Assif Tsahar, Edward Perraud, Olivier Benoit, Paul Rogers, Mike Ladd, Beñat Achiary,  …
NICOLAS POINTARD
Drums
He started to learn drums at the age of 9 years and will turn to jazz andimprovised music at the end of the last century with bands like "Kassiopée" or "A cheval dans le désordre", in festivals like "Gleam" ( Brest) , Beta Project (Pau) or Pannonica (Nantes). He also evolves into traditionnal band like "Faro". In 2005, he directed and wrote the music of the sextet "Apsis", and created the duo "Shampoing" with the trumpeter Philippe Champion. Since 2006, he played in various projects : the band Art Ensemble of Brest led by Christophe Rocher, the cine-concert Christofer Bjurström, "the Krautrock" with Tank, the electronic music with DJ Naab in Brest. Since 2007 he plays in "Dekoe ", a choreographic and musical play inspiration, in the rough jazz quartet Oko and polyrhythms mestizo African jazz "Rah-Slup". Today, he leads the new Nautilis nonet, « Evergreen », and wrote all the pieces of this new creation.
---
WHAT PRESS SAYS : 
About Nautilis Ensemble :
« Of the high-range jazz, Nautilis succeeds in his bet to hold on the thread as improbable as fragile that connects the lightness and the exigency, the freedom and the most rigorous writing. »
Bretagne Magazine
« Revelation, they free themselves from all stylistic conventions and manage, each time, to get the audience on their side. »
Jazz Magazine
« A crazy bet, but a succesfull bet »
Penn Ar Bed
« They managed to bring us in an futurist novel, an utopia. »
Le Cri de l'Ormeau
« YES ! WE LOVE ! Nautilis brings a new fresh air comes from over the sea, invigorating ! »
Culture Jazz
« Nautilis, the art of the collectiv »
Côté Brest
« A rare and intense musical experience »
Star Wax
——————-
About Frédéric B.Briet :
« The absence of drums, I was saying, didn't appeared as an handicap. It has been compensated by the astonishing, I dare say, moving presence of Frederic B.Briet. He looked like the tempests master with his unsinkable double-bass. Gravity, deepth, stability, and his « walkings » which sounded like a recall of an immemorial truth of this music. »
François-René Simon // Jazz Magazine
« Because he decided to live in Brest, Frédéric B.Briet has disappeared a bit of the map. However his a great double bass player ! The obvious connection with Tyshawn Sorey was remarkable, throwing furious grooves, with a sound which imposes respect. He was on tour with Hask in 90's, now he's back ! »
Ludovic Florin // France Inter
About Christophe Rocher :
« The music circulates, breathes, the speech is fluid. A improvised music without borders and a strong taste for melodies and rythms made of original tones. Christophe Rocher is one of the best french clarinetists…»
Culture Jazz // Thierry Giard
« It is amazing to see that so much scholarly cruelty with sound matter leads to so much
musical poetry … to say from breath to sound the advent of melody … A research work
that will surprise everyone halfway between written music and improvisation »
Ouest France // Gaëtan Le Guern
.
About Nicolas Pointard :
« One of the majors drummers of the french scene, who double his talent of an immoderated
taste for the risk in the musical act, particularly when it's collectiv.»
Jazz à l'Ouest
« A will to explore the sonic materials born out of the exchanges of tones he finds the
freedom and space in the music. »
Offoron Records
—–
The trio CAROL tour has been built with the Financial Support of Spectacle vivant en Bretagne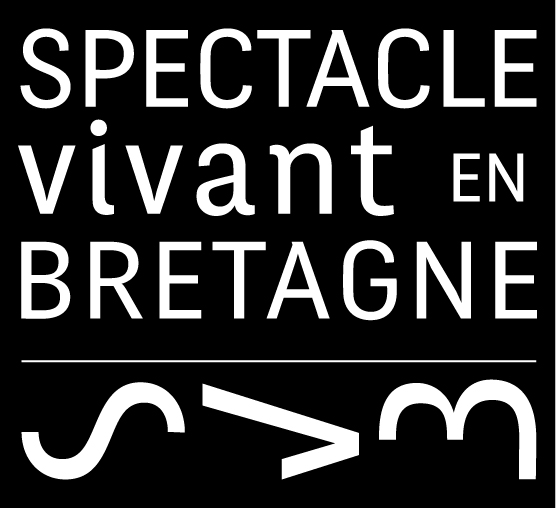 ---