Few word of history about the ARCH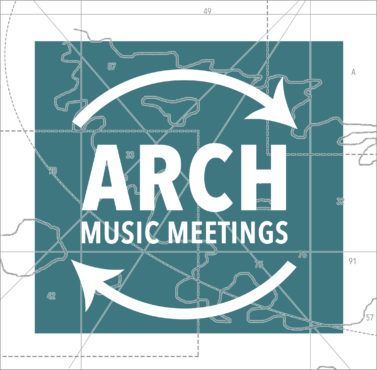 After managing to establish strong bounds with the scenes of Chicago and New York, Nautilis work to extend the ARCH project to other countries, while continuing to work with the United States.
Started in 2012, the project takes shape in the music scene of Chicago. Exchanges which aim to confront the methods of composition, pedagogy and musical practices. The Chicago scene is rich in cultural exchanges and artists collectives, Alexandre Pierrepont contributed initially to organize concerts and meetings between Nautilis's musicians and carefully selected American musicians in New York and Chicago, as well that the working sessions on teaching techniques, experiences of interventions in schools conducted by the musicians of the AACM (Association for the Advancement of Creative musicians) in Chicago.
During 5 years, the musicians from Nautilis played in France and in the USA with a lot of musicians :
Hamid Drake, Michel Attias,Nicole Mitchell, Ken Filiano, Joe Morris,Ingrid Laubrock, Steve Dalachinsky, Butch Morris, Rob Brown, Daniel Levin, Taylor Ho Bynum, Kris Davis, Tom Rainey, Matt Bauder, Ade Steve Colson, Karl Berger, Daniel Carter, Mazz Swifft, John Hebert, Jason Roebke, Jeb Bishop, Dave Rempis, Jason Stein, Keefe Jackson, Rob Mazurek, Jeff Kowalkowski, Hamid Drake, Ernest Dawkins, Josh Abrams, Franck Rosaly, Jim Baker, Kahlil El Zabar, Jeff Parker, Isaiah Spencer, Michael Zerang, David Boykin, Jason Adasiewicz, Corey Wilkes, Ken Vandermark, Thomas Fujiwara, Mike Reed, Famoudou Don Moy, Harrison Bankhead, Cooper More, Chad Taylor, Avreeyl Ra, Steve Berry, Lou Mallozzi, Matt Lux …
Those meetings and concerts have allowed several creations and groups ( Energie noire, Third Coast Ensemble, Bonadventure Pencroff, Drake / Champion …).
Since then, the ARCH project has generated a multitude of meetings and concerts, naturally bringing musicians of Nautilis and those from Chicago to create new formations, the Third Coast Ensemble is one of them.
—
To go further :
– Penn Ar Jazz : www.penn-ar-jazz.com