TO PA RI TI : CABARET ROCHER OCTET // SORTIE DE L'ALBUM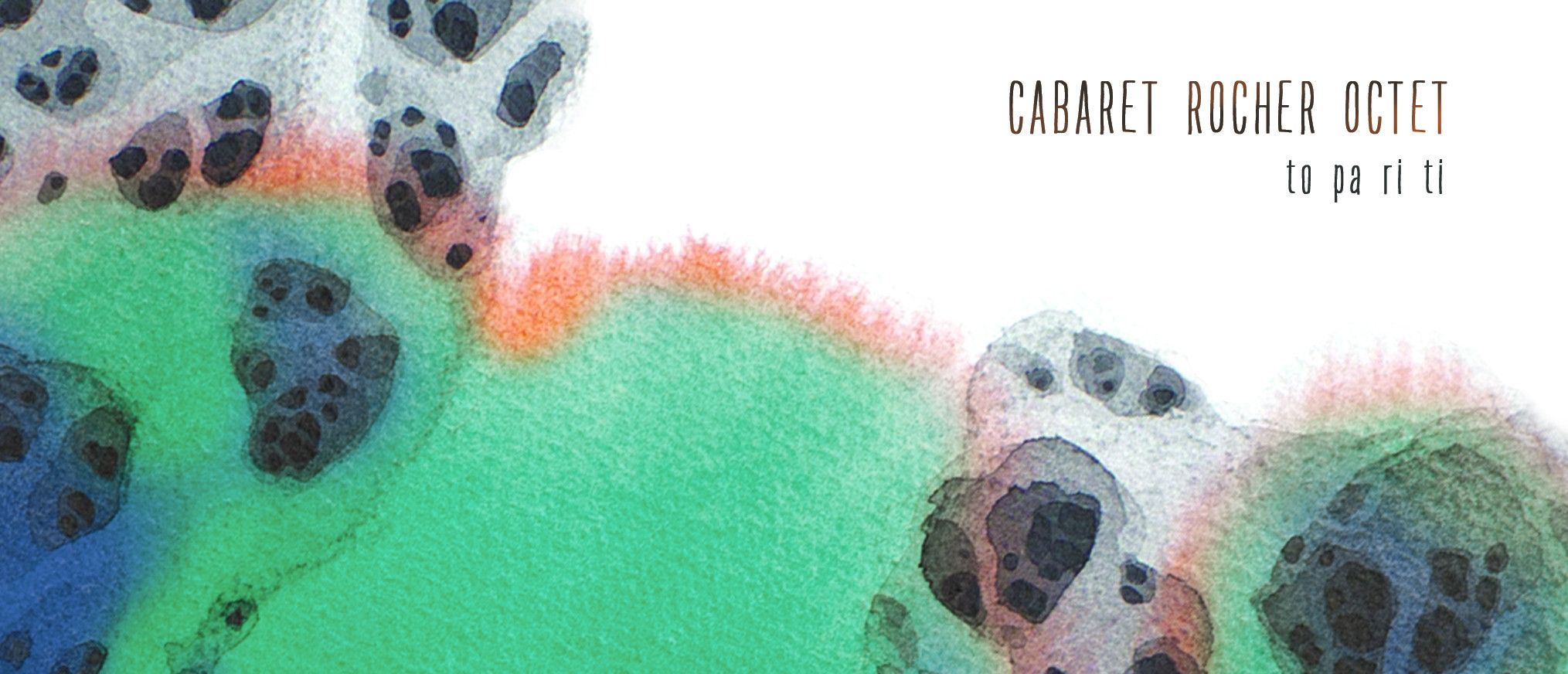 Le disque to pa ri ti du Cabaret Rocher Octet sort le vendredi 9 décembre (label Musiques Têtues, distrib. L'Autre Distribution/Believe).
On le trouve déjà sur la boutique en ligne des Musiques Têtues, et dès le 9/12 il sera disponible chez tous les disquaires, ainsi que sur les plateformes numériques.
to par riti, gra pa ri tra, gra pa ri ti, pa 'to ti 'to to*
* (trad. du breton) Couvre quand tu feras une maison, fais quand tu feras quelque chose, fais quand tu feras une maison, quand tu auras une maison, tu auras de la toiture !
Ces formules sont absurdes, même si tout a un sens. Elles donnent surtout l'occasion de jouer sur les sons et de surprendre son interlocuteur par ce qui ressemble finalement plus à une formule magique qu'à un discours cohérent. C'est de cette façon, en jouant avec les sons et avec les notes, que les morceaux imaginés d'abord à deux ont été transformés sur mesure pour cet octet. Ces dix pièces oscillent entre compositions et improvisations.
Cabaret Rocher Octet
Etienne Cabaret : clarinettes
Christophe Rocher : clarinettes
Régis Bunel : saxophone baryton
Hélène Labarrière : contrebasse
Stéphane Payen : saxophone alto
Nicolas Pointard : batterie
Céline Rivoal : accordéon chromatique
Christelle Séry : guitare électrique
Enregistrement, mixage et mastering : Jacky Molard
Production & label : Musiques Têtues
Co-production : Nautilis
Distribution : L'Autre Distribution / Believe
Graphisme : Sylvain Le Corre
Sortie de l'album "To pa ri ti" de CABARET ROCHER OCTET :